You NEED to start using interactive content on your website
Turn your website into a visual masterpiece
Interactive content is the key to getting new visitors to explore your website. I mean, take a look at your website right now. It may have a stylish interface and a gorgeous colour scheme, but does anything really stand out to your audience? At the end of the day, a website without movement is a website without much interest. But that does not mean that your web pages do not have potential. It's time for you to learn all about interactive content and how it can make your businesses website stand out from its competition.
What is interactive content?
Interactive content is any sort of content that brings visuals or "interaction" to your website. As long as people are spending time on it and are focusing on it, this means that it is bringing your web pages more attention. This means it can actively encourage people to stay on your website and help your customers let you know their thoughts and opinions. Not only will it make your website look great but it will help improve your ranking. So, what's not to love about it?
What sort of interactive content can be put on my website?
The best thing about interactive content is the fact that it literally can be ANYTHING. It could be a video that is part of your original website design/layout, or it could just be an audio reader that speaks out your text. I've even seen a restaurant website that allows you to click the screen and see pictures of their food falling down. It's a game combined with a home screen, so your job is the balance the food on the plate. It's insane but it makes you stay on the page and click around!
Just so you can get the basic gist of interactive content, here are some of the most common forms of interactive content:
Where can interactive content be placed on my website?
That's the beauty of this type of content. It can be placed ANYWHERE on your website. If you have a blog, include videos, audio, infographics, quizzes…Anything your heart desires. But you can also add pop-ups to different areas of your website that can recommend that your viewers take part in specific quizzes or polls. Heck, you can even include downloadable e-books or marketing resources on your website. If you can imagine it then interactive content can be included.
Have a hard think about where on your website you would like your content. You could even put them in your header or footer. Just don't forget that you should also be advertising your social media platforms and web pages in those spaces as well.
The benefits of interactive content
One of the best things about interactive content is how professional it will make your website look. Not only will it make it stand out, but it can add a layer of movement that is bound to catch your eye in an instant. However, you may be wondering if any additional benefits come from including interactive content. That's what we are going to quickly discuss now so you can jump onboard the visual content train ASAP.
Benefits of interactive content include:
Captures more relevant data- If you want to learn about your customers, take a moment to see what content they stop on. It can give you an insight into what they are looking for.
Higher engagement rates- Interactive content is the best way to make your audience stop and take a look at your different pages. The more interesting the content, the higher their engagement will be.
Increases brand loyalty- Don't let your blog look like every other post on the web. Interactive content is more likely to be shared on social media. That means you will show off your products to a bigger audience.
Better conversion- Interactive content leads to a more educated and engaged audience, therefore you are more likely to change your audience into loyal customers.
How can you include interactive content on your website?
If you're interested in including interactive content on your website then the first thing you need to do is contact you Website Store liaison. You should document your ideas and speak to them about it. You can then work alongside your Web Designer or your SEO technician to turn your ideas into a reality. The more you talk to them about it, especially if they are still in the process of creating the draft design phase of your website, the more detailed the result will be. So make sure to tell your liaison exactly what you are expecting.
Are you ready to include interactive content on your website?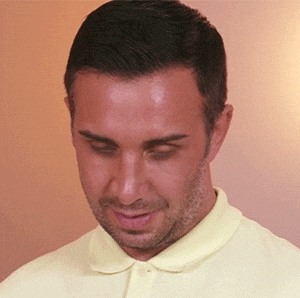 Honestly, interactive content will be one of the best things that you can bring to your website. Most websites solely include their information in a dull and drab written format. Don't be like them. Think outside the box and include something that will engage your audience. It will only benefit your audience. If it doesn't? Well, it can be updated with something else. Just remember to keep your content relevant!
Hannah
Content Writing Team